Leadership and love. We heard you. We are listening.
Open letter to the American people who are too good for this government,
Leadership is not difficult. Good leadership is painfully difficult.
Good leaders need to inspire and motivate. They should create a vision. They should coach. They should be approachable. They should be tireless.
Good leaders should receive criticism and engage it with love and curiosity. The Adam Kokesh American Referendum Project has received some criticism recently. Here is what we did: We listened. We read. We reached out and talked to people who may have been affected by our statements or actions. We collaborated, and we were able to stand together. Unified. What this campaign does is about ALL OF US. Make no mistake about that. If you speak, we need to listen. We may not always agree but we will come to the table with love.
One recent critique was regarding the use of donor money for a donation to the Libertarian Party. That donation has come under fire for a few reasons. We heard each of them. One that stood out though was whether the donors who 'donated to bail money' would be okay to have their money redirected to the LP. This concern should be validated. Because we heard you, we reached out to the donors who requested their money go towards bail. Here is one of the responses:
"My donation to Adam in this crisis is about the whole problem. I find it encouraging that he is making this statement and willing to keep himself in that cage ran by terrorists. I stand by my donation. "- (wishing to remain private I will release the name to those who ask individually).
Personally, I want to thank each and everyone who took the time to say anything be it positive or negative. You are why we do this. If not for your voice, we are nothing.
I also wish to thank you for helping us always be better, always be stronger, always fight harder. You are our leaders.
Recently, I have witnessed organizations who do have leaders. Leaders who manage meetings. Leaders who motivate or inspire. But not GOOD leaders.
Adam is not one of them. Adam is a GOOD leader. And I trust you to hold him to it.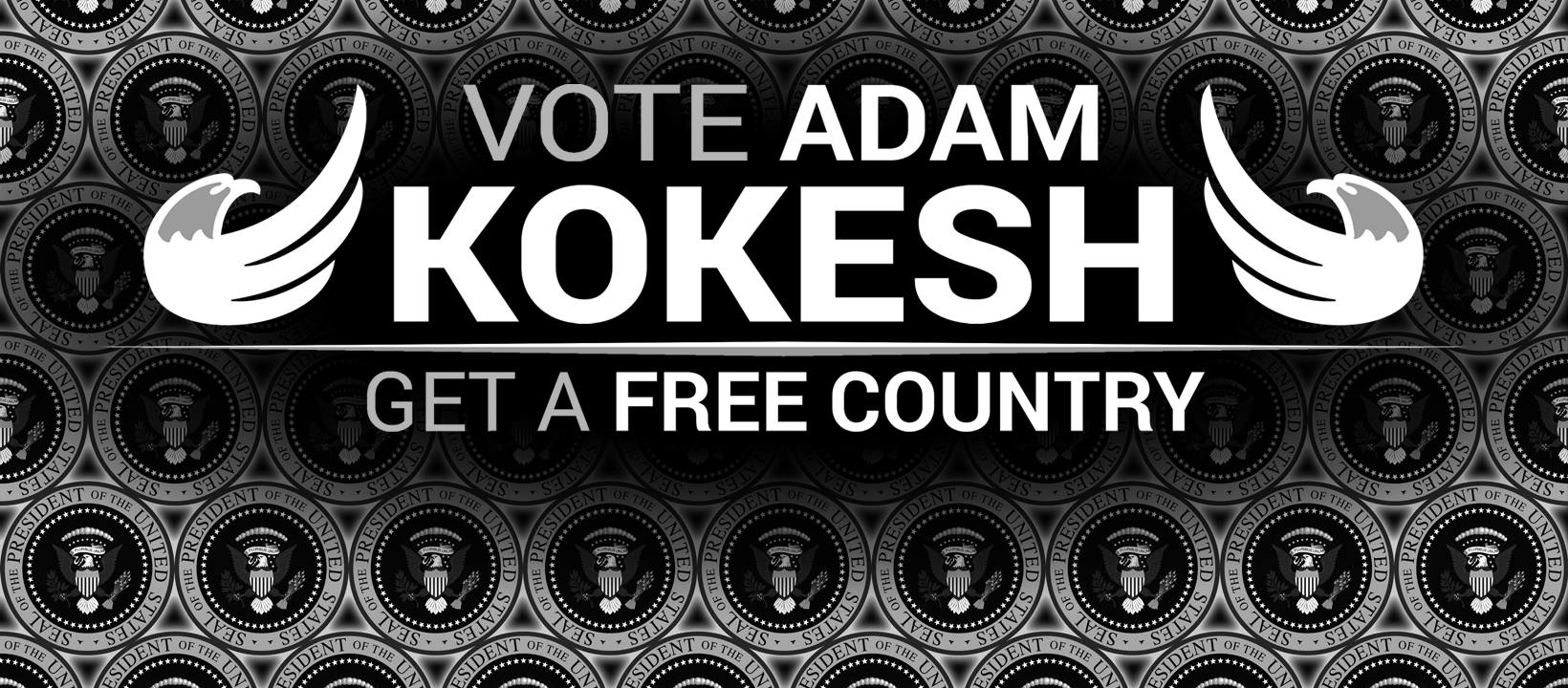 -Angela Fisher, Campaign Manager