Drug War Being Prosecuted in Michigan, Contrary to State Law
You mean the government breaks the law and doesn't follow its own rules in order to continue the drug war despite the explicit wishes of the citizenry?! I'm shocked! Except not at all, as this is government for you. So we should not be surprised by a case as revolting as Ted's, but here it is.
A man well known in this country for his work related to helping the victims of CPS crimes, judicial corruption, and foreclosure fraud is now on trial in Michigan for doing what he was and still is licensed by the state to do!
Ted Visner is secretly on trial in Bay County, Michigan for SEVEN counts of "Delivery/Manufacture – Marijuana", one count of "Maintaining a Drug House", and 8 counts of possessing guns at his home.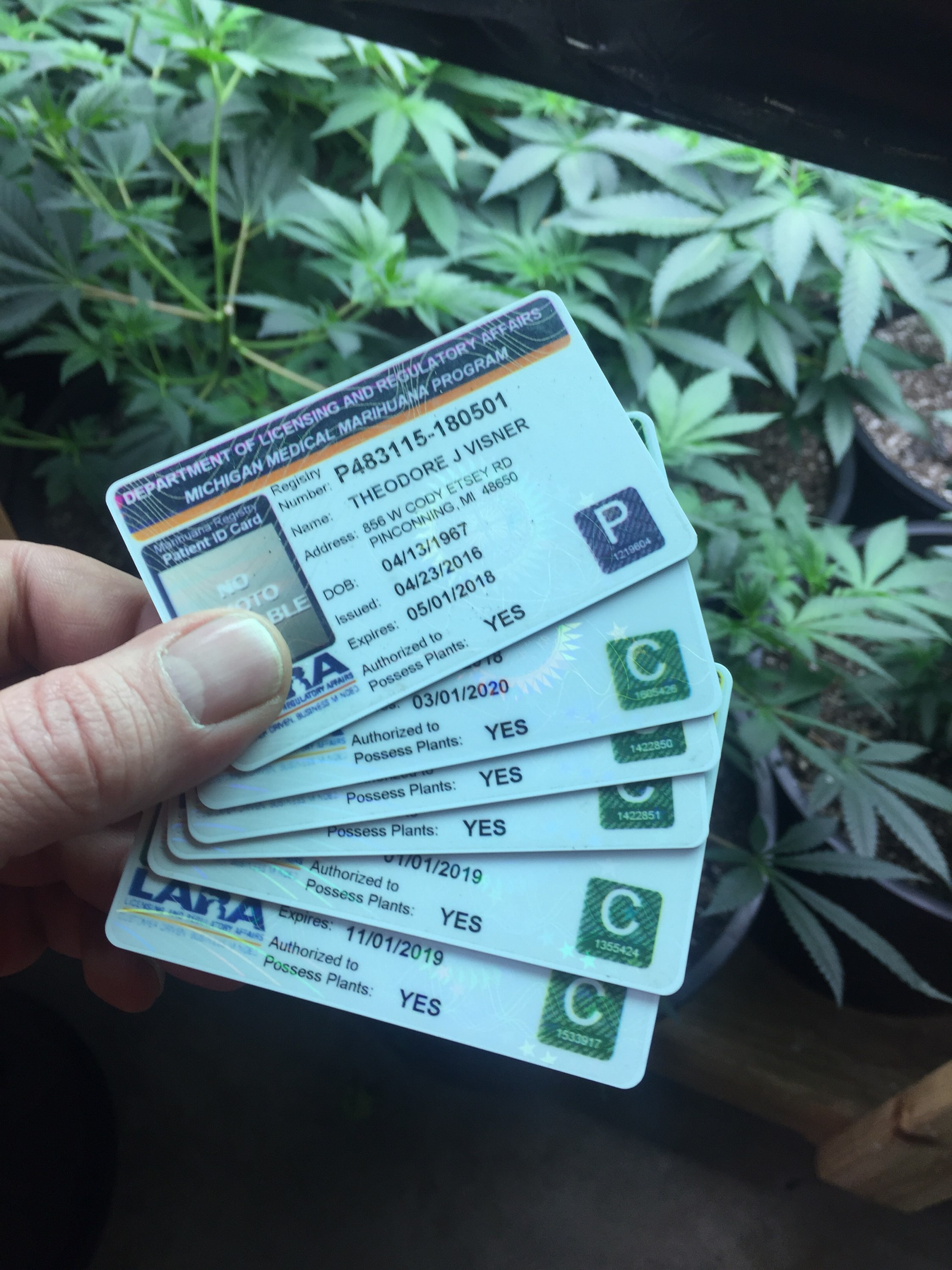 Ted is and has been licensed by the state of Michigan in the "Medical use of Marihuana" as defined by Michigan's Medical Marihuana Act of 2008 which reads as follows:
'MCL 333.2643(h)
(h) "Medical use of marihuana" means the acquisition, possession, cultivation, manufacture, extraction, use, internal possession, delivery, transfer, or transportation of marihuana, marihuana-infused products, or paraphernalia relating to the administration of marihuana to treat or alleviate a registered qualifying patient's debilitating medical condition or symptoms associated with the debilitating medical condition.'
Ted Visner's home was raided by what has been reported to be more than 50 police officers suited in combat gear, in the early morning hours of October 11, 2017. According to testimony provided by detective Barry Gatza as the immediate supervisor of the sting, Ted Visner's status as a medical marihuana caregiver was not verified by police until the day after the raid and seizure of all his property, that included more than 144 pounds of legally grown and properly possessed medical marihuana.
Visner was held at the Bay County jail for 56 days without bail, without an attorney provided, and was prohibited by district court judge Mark E Janer from filing documents on his own behalf. Visner had written a 64 page pleading from his jail cell that was intercepted by judge Janer which he elected to file in his office rather than in the criminal court case as Visner had directed. Janer later admitted to doing this in open court on October 26, 2017 before denying Visner bail.
Ted Visner is facing 16–20 years in prison for these alleged offenses and has been demanding discovery from the prosecution for over 5 months. Visner's motion to compel discover and asking for sanctions against the prosecution was supposed to be heard tomorrow, but was canceled by the court at the 11th hour thwarting mass court support from Visner's supporters. The second motion that was supposed to be heard tomorrow was a motion to remove the gag order on these proceedings that prohibits Visner from discussing his case on the Internet through social media and also from raising money for his criminal defense.
Prior to the raid on Visner's home, two police detectives that had been issued fake medical marihuana program cards by the state of Michigan bought medical marihuana from Visner and then claimed that Visner's compassion and empathy for patients with debilitating medical conditions constituted 4 one year felonies and/or $20,000 fine for each of the four times Visner sold them medical marihuana. The police detectives shopped with Visner 4 times, resulting in compounding charges for the exact same thing, which was dispensing medicine to registered qualifying patients as he was licensed to do by the state.
Michigan's Medical Marihuana Act that was passed by voter initiate in 2008, makes it a 2 year felony and/or $2,000 fine for a state licensed Caregiver or Patient to sell marihuana to anyone not licensed by the state to possess marihuana but Visner is being prosecuted as if Michigan's Medical Marihuana Act didn't exist and as if medical marihuana is was not legal in Michigan.
Ted Visner has a very sharp legal mind and has noticed that his charging documents don't actually accuse him of any specific crime that would allow him to defend himself. According to the charging documents, Visner is alleged to have done something "contrary to Michigan Compiled Law" but does not specify any one crime. Visner has also noticed that hundreds of people throughout Michigan have been prosecuted on similar charges that don't include any reference to the violation of any specific crime, which obviously creates a great many issues for all Michigan courts.
Visner had inadvertently become an enemy of the state and hated by police and prosecutors when he reported that a Kent County Michigan sheriff deputy had created a counterfeit sheriff deed, a 14 year felony according to Michigan law – MCL 750.248b, that was later used to steal one of his family's properties in Grand Rapids, Michigan where the police and prosecutors in that county have refused to have any open dialog with him about these reported crimes of police.
Ted told me in a recent interview that his biggest fear is that the proceedings against him will take place behind closed doors and in private, where he could be convicted and sent to prison for doing something that has been legal in Michigan for nearly a decade.
If you want to help Ted with his case, please contact him at (989) 954-2814.
Please see some of the records below: