Veterans to March at LP Convention
20 United States Veterans commit suicide every day (according to a 2016 VA report.) That's over 10,000 Veterans just in the time since Trump has taken office. And nobody seems to be talking about it. So, at the Libertarian Party National Convention this year, let's change that in the boldest way possible. We are proud to announce the March of the Dead Veterans. Whether you are a Veteran, a family member of a Veteran, or just a person who'd like to take part, join us.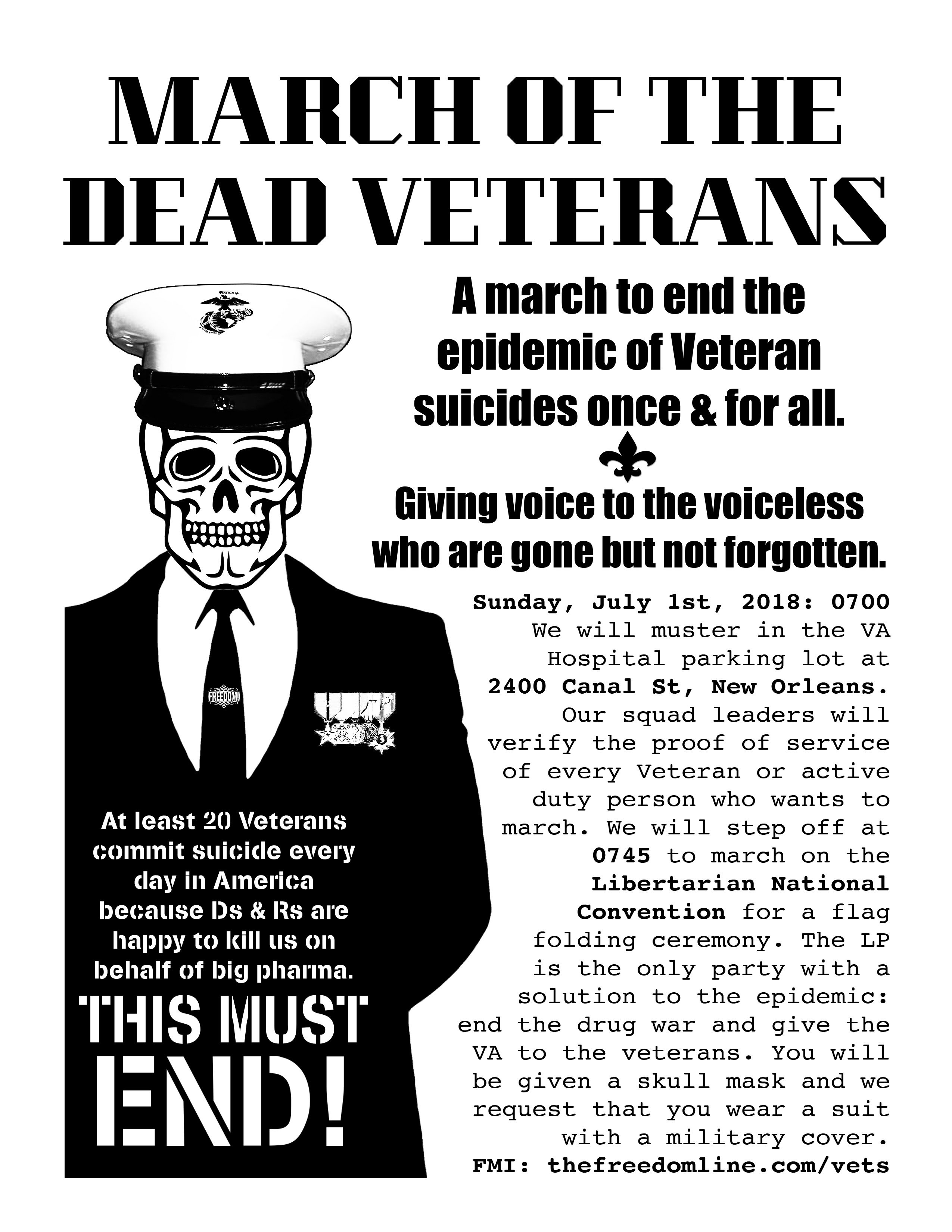 We have purchased 200 skull masks which will be available to each marching veteran. (If you can help with some of the cost, each mask is $5.00 and you are welcome to keep yours as a keepsake. Donations will be accepted on site or at
http://www.thefreedomline.com/vets
A casket with the names of every known Veteran suicide victim inside will be carried by six pall-bearers and a brass band will play Taps as we march through the streets of New Orleans.
Civilians (non-veterans) will also be needed to carry water. We will provide orange traffic vests for civilians.
At the end of the march we will conduct a flag-folding ceremony then walk into the business meeting of the convention and hand the flag to the Libertarian Party National Chair in recognition of the work the Libertarian Party is doing to end this horrific epidemic.
Our brothers and sisters can no longer speak, but we will make sure their voices are heard.