#TheFreedomFest 2018 – Join the fun and freedom!
Join me at #TheFreedomFest 2018 where I will be speaking and discussing the campaign and much more! Use code Kokesh2020 to get $100 off your registration before 6/30!
Get your discounted tickets here: http://www.freedomfest.com/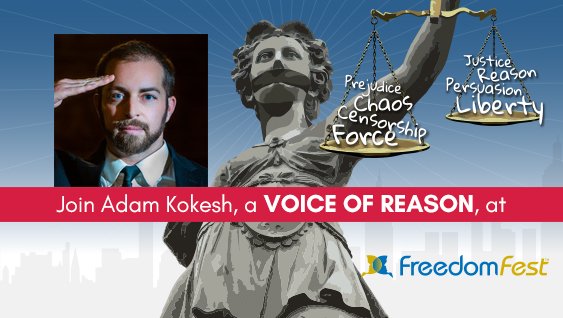 "FreedomFest is an annual festival where free minds meet to celebrate "great books, great ideas, and great thinkers" in an open-minded environment.
It is independent, non-partisan, and not affiliated with any organization or think tank. FreedomFest invites the best and the brightest thought influencers from around the world to talk, strategize, socialize, and celebrate liberty. FreedomFest is open to all and is purely egalitarian; speakers, attendees, and exhibitors are treated with equal respect and interest."