March of the Dead Veterans (Photos)
This march was dedicated to ending the epidemic of veteran suicide. Veterans wore skull masks to represent the veterans lost to suicide and veterans at the front carried a banner saying "Veterans Support the Libertarian Party". They marched in formation into the Libertarian Party Convention were Adam Kokesh handed the LP Chair, Nick Sarwark, the folded flag from part of the demonstration outside. Here is the march in photos.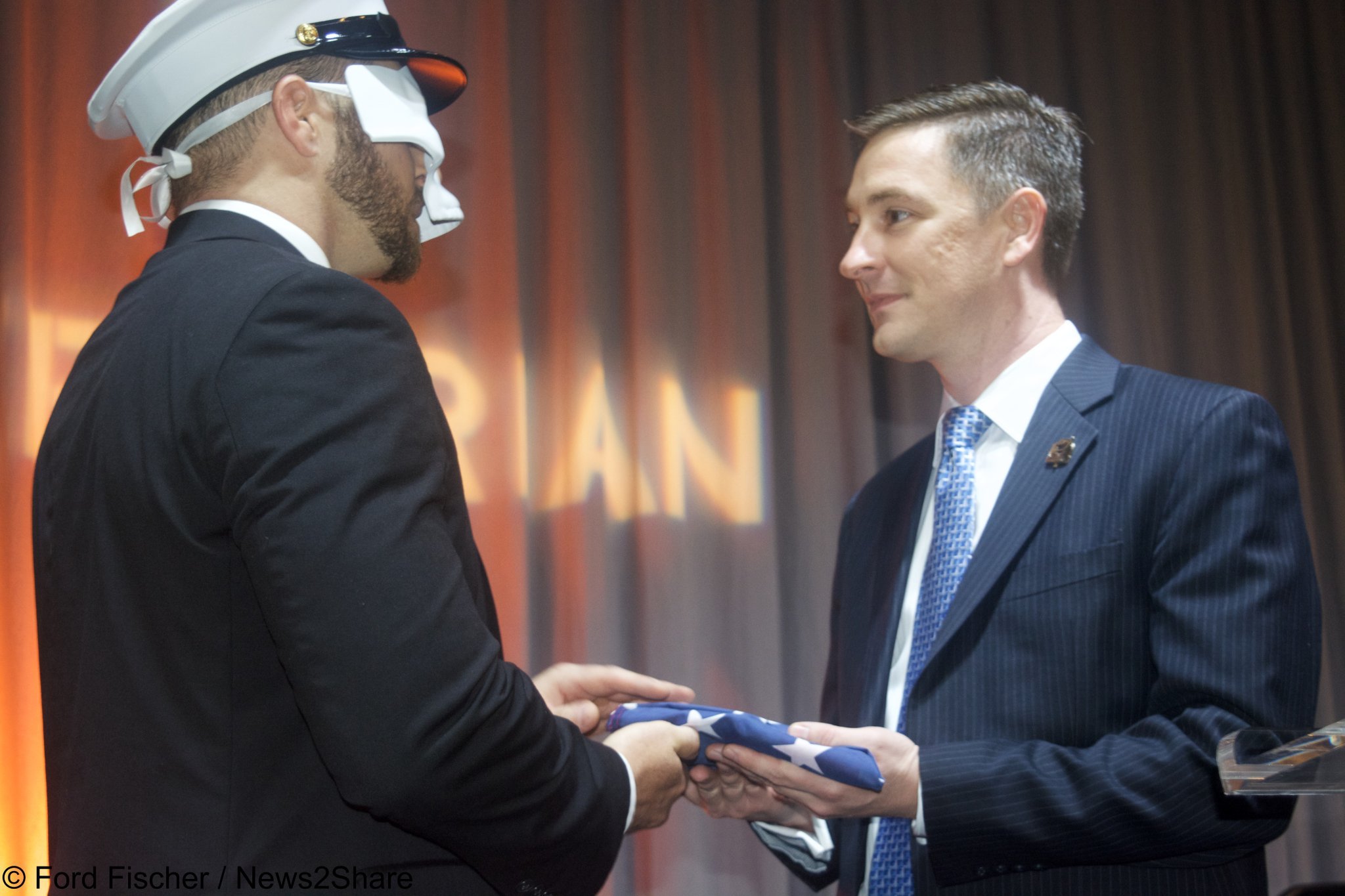 Photo by @news2share (Ford Fischer)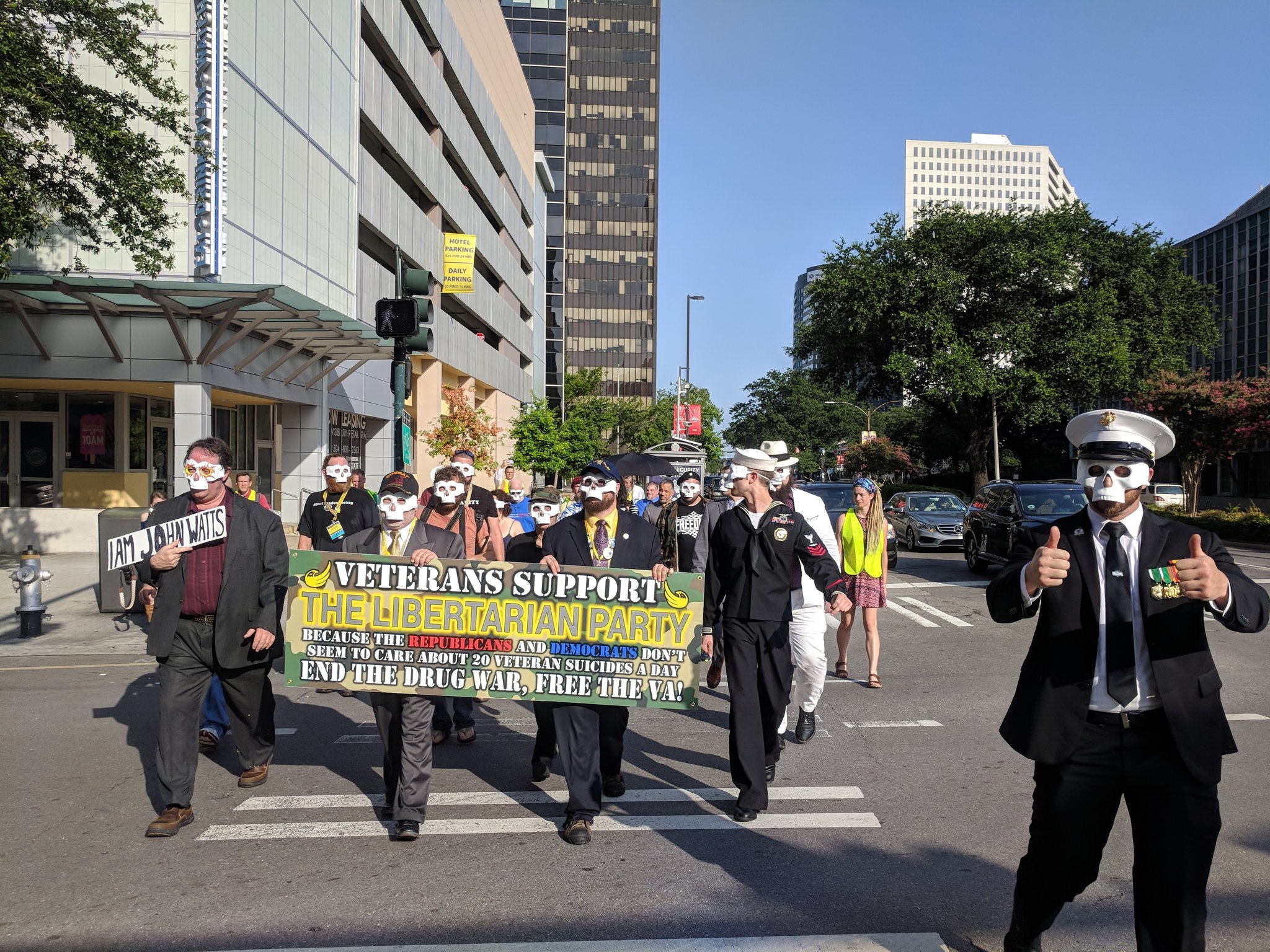 Photo by 71 Republic.
---
All remaining photos were taken by Stacey Cook.